Whether you need medical records organized, cases screened for merit, summary reports prepared or testifying experts located,
Sierra Nurse Consultants, LLC can help.
"

Sierra Nurse Consultants is a nurse consultant company and provides expert witness services as a Life Care Planner, and Nursing fact witness.
As a Certified Legal Nurse Consultant with 25 years of nursing experience in medical surgical, critical care, home care, administration and education, I can save you time by being able to decipher medical records to determine the relevant facts and resources needed for your case. My quality assurance and credentialing review experience and effective medical-healthcare literature research skills will give you the edge you need in determining which standards of care have been breached and by whom.

WHAT MAKES US DIFFERENT
Sierra Nurse Consultants is in the business of providing reports with depth and clarity to assist our clients to make decisions about the direction of their cases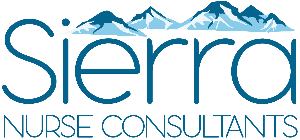 LET US KNOW HOW WE CAN HELP